Welcome to the Department of
Environmental Science and Policy

(EVR) at the University of Miami!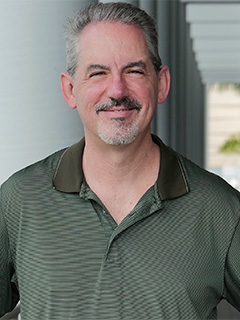 Overfishing, habitat degradation, water mismanagement, pollution, natural hazards and climate change are the principal threats to sustainability of marine ecosystems and the societies that depend on them. We in Environmental Science and Policy approach these challenges knowing that we cannot solve the ocean's greatest crises without first accepting people and the marine environment as two, inherently linked components of the earth system. Environmental Science and Policy is interdisciplinary at its core, broadly representing the functional and cultural intersection between humans and the sea.
The ecological, economic and cultural sustainability of marine ecosystems is a growing concern as access and use of marine resources continues unabated with rising human populations. Environmental Science and Policy research and academics deal head-on with what have been referred to as "wicked problems", that is, complex interdependent nonlinear systems that involve human-environmental feedbacks, debatable moral positions, nontrivial or unclear tipping points, and limited possibilities for controlled experimentation (adaptive management). Inter-connectivity and vulnerability of coastal marine ecosystems from human uses, fisheries management, aquaculture, natural resource economics, water resource and ecological "restoration", climate change, and policy sciences are just a few of the topics we address in Environmental Science and Policy from an interdisciplinary perspective.
The Environmental Science and Policy faculty and students seek to improve understanding of the dynamical interactions of humans and marine ecosystems. Our motivation arises from an awareness that better scientific information alone, without a full understanding of the cultural, socioeconomic, political and psychological context for the use of this information can limit its impact, and in some cases lead to unintended or unwanted consequences.
We invite you to join us in this exploration - in the classroom, field, and laboratory from above, in and beneath the sea – where unique opportunities exist to contribute to better understanding of our blue planet, and the emerging role we can play in shaping a sustainable present and future for marine ecosystems.
David Letson
Professor and Chair,
Department of Environmental Science and Policy